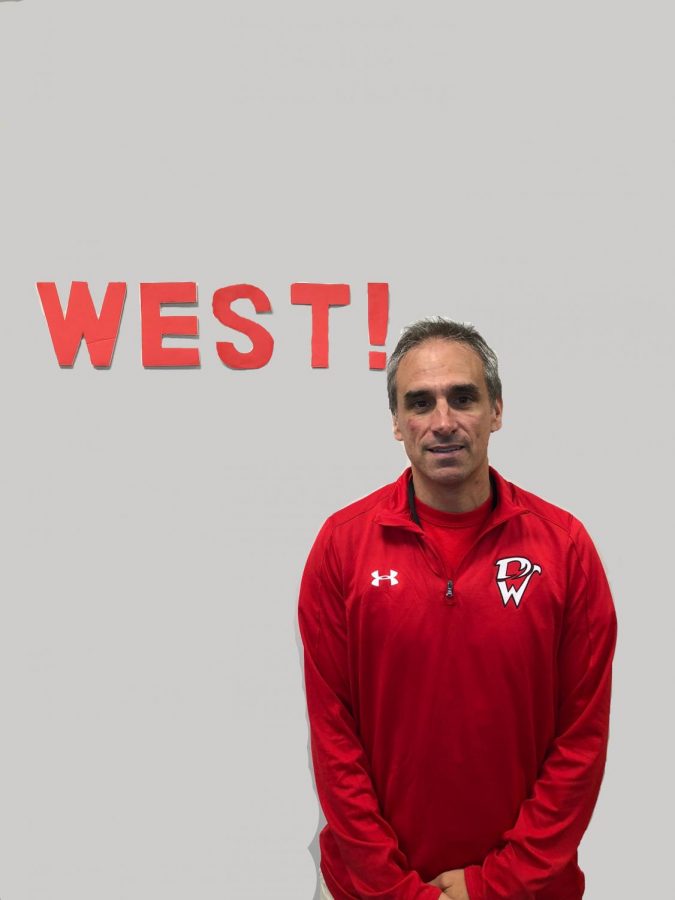 Fresh faces of administration: Michael Orfitelli
A behind the scenes look at new associate principal Michael Orfitelli
A sign that the school year is about to begin is the release of West High students' schedules. Screenshots of schedules are posted, classes are compared, and there is an abundance of chatter about what the new school year will bring. Much of the excitement that schedules bring is thanks to Associate Principal Michael Orfitelli, whose hard work on creating the master teacher schedule is one of his many responsibilities.
"He has lots of good ideas, and is always very energetic. He's been a great help with the master schedule," guidance counselor Stephanie Iavarone said.
Orfitelli is a Davenport native and has worked in multiple buildings throughout the Davenport Community School District, including teaching biology at Central High and being an administrator at both Garfield Elementary and North High.
"I'm excited to work at West because of the variety of opportunities that it offers. I think that there is a misperception about West and the Davenport School District, and I want to change that by showcasing all of the amazing things our students do," Orfitelli said.
Although he has been in education for a long time, Orfitelli was not always planning to be a teacher or an administrator. He initially attended college thinking that he was going to become an engineer, but after spending some time in the field, he realized that was not the path for him. Physical therapy crossed his mind as well, but he soon decided that science education would combine his love of science and helping young people.
"I know [education] is the thing for me because it is a good balance of challenging and enjoyable. High school is tough and that's why I like being a teacher and administrator. I want to be able to give students what they need to be able to succeed," Orfitelli said.
Orfitelli's biggest goals for the school year is to focus on making a positive environment for both students and staff.
"My biggest responsibility is getting seniors from day one to graduation. I hope to have positive social interactions with all of them and offer any resources they may need. I also want to provide staff the opportunity to impact students positively. I'm open to new and exciting ways to educate students," Orfitelli said.