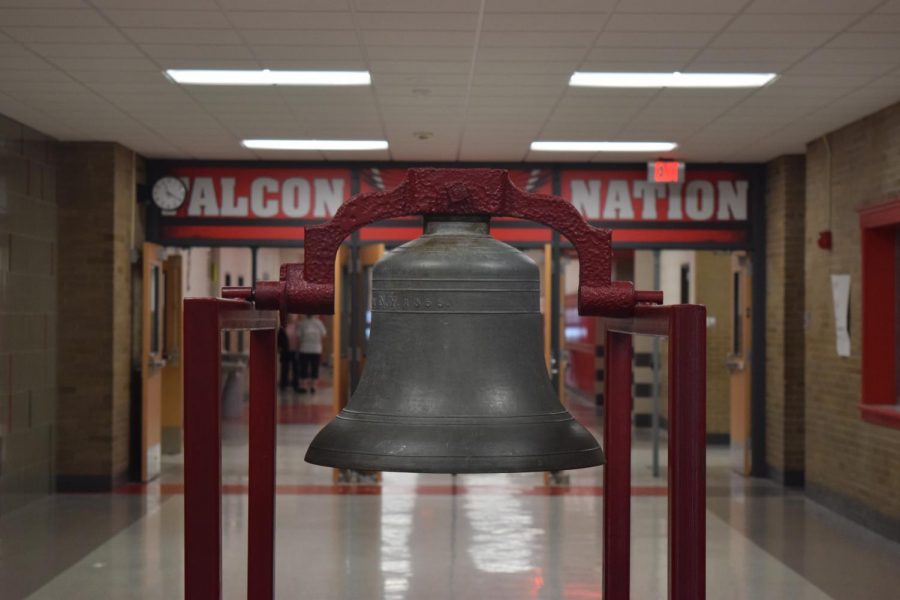 Emma Bernick
Davenport West High School is much more than just a school, it's a place where students make memories, come together with friends, and join activities and clubs that they will never forget. With more than 1,600 students in the Falcon nation, there is diversity in classes, clubs, and sports teams that make it easier to be oneself and meet new people.
There is a variety of classes and teachers that challenge students to do their very best and widen their knowledge outside of academics. The West High motto is ´West is best,´ but how exactly is West best?
New student and senior Isaiah Sievert can remember looking into a huge school filled with innumerable people. He felt nervous that he would just be another student that his teachers would overlook, but he has learned that he can go to his teachers for anything.
Sievert says he feels like West has prepared him for college better than his previous school because of the variety of college classes offered, and the fact that his counselors helped him choose the best classes to fulfill his post high school plans.  
"A lot of the negative stigmas around West really aren't true. A lot of the people here are great," Sievert said. "It's a perfectly fine school and just as good as any of the other ones."
For junior Hannah Andrews coming to West was a life-changing experience that helped her flourish as a person. Andrews was able to meet some of her best friends through the clubs and activities that she has joined that were not offered at her old school.
Being in soccer, Andrews found that West sports are more than just the sport itself, it's about working hard and coming together as a team.
"I don't think I was able to fully develop as a person when it comes to personality and experience until I came to West,¨ Andrews said. "I feel like I am a better person now because of all the exposure that I have here."
West has a variety of classes, clubs, and sports teams offered throughout the four-year high school experience.  The INSPIRE program at West has numerous classes that can assist students with finding jobs related to their desired pathway. Some of these pathways include advanced manufacturing, computer science, business, engineering, and health service.
Many students have taken advantage of these opportunities bestowed upon them at West.
"West is best because they have a lot of opportunities when it comes to classes. They have all of the STEM classes, and a lot of cool language art classes like newspaper and yearbook," Andrews said. ¨It's your average school with more opportunities."
West has plenty of opportunities that many other schools in the district do not have. For example, West has several more advanced placement class options, as well as classes that can be taken for college credit, and the INSPIRE program that helps students with their future careers. With that fact in mind, head guidance counselor Erin Soedt sheds some light on these Falcon offerings.
"West is the best. I think we have a lot of wonderful things happening here and we need to do a better job of getting this info to the public and let them know we got it going on," Soedt said.